8 of my favorite moments from the 2018 Tony Awards
The 2018 Tony Awards were on Sunday, and even though I thought the broadcasting's audio was weird, I still had a great time watching it. This year's Tonys were filled with emotion, Sara Bareilles and Josh Groban playing on dual pianos and me realizing that I really need to see The Band's Visit.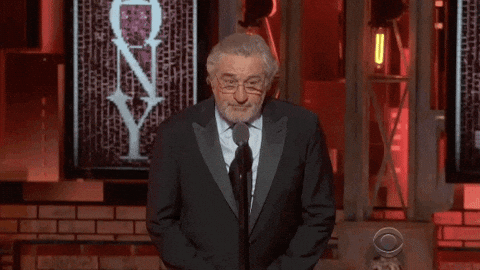 Here are eight of my favorite moments from Sunday night:
1. Lindsay Mendez winning the awards for Best Featured Actress in a Musical and for One of My Favorite Speeches at the Tonys
Mendez, who was recognized for her performance in the revival of Carousel, won the Tony for Best Featured Actress in a Musical, and her acceptance speech highlighted one of my favorite aspects of the Broadway community.
"When I moved to New York, I was told to change my last name from Mendez to Matthews or I wouldn't work. And I just want to say how proud I am to be a part of a community that celebrates diversity and individuality," Mendez said. 
2. John Tiffany knowing how to use his resources
Tiffany won Best Direction of a Play for directing Harry Potter and the Cursed Child. He gave his thanks to the creative team, J.K. Rowling and more before getting the crowd to sing Happy Birthday to his boyfriend who was sitting in the audience. Imagine your significant other winning one of the most distinguished awards in his or her field and using half of the speech time to get some of the most talented performers on Earth to sing you Happy Birthday. Incredible.
3. Carousel's performance
I was really surprised Carousel's performance didn't feature nominees Lindsay Mendez and Jessie Mueller, but it definitely didn't disappoint. Cast members of the show performed "Blow High, Blow Low," and the choreography reminded me of another musical that takes place in the late 19th century (I'll let you guess which one.) Justin Peck won a Tony award for choreography for his work on the revival of Carousel, and I can see why.
4. Sara and Josh giving us the 2018 Halloween costume inspiration we needed
Bareilles dressed as Pierre from The Great Comet, and Groban dressed as Jenna from Waitress. This moment came second to their opening number on duel pianos, and I am now accepting suggestions on how to make my own Pierre costume.
5. Ari'el Stachel reminding us why theatre is so important
Stachel won the Tony Award for Best Featured Actor in a Musical, and his speech emphasized celebrating culture and stories that do the same.
"Both of my parents are here tonight, and I have avoided so many events with them because for so many years of my life I pretended I was not a Middle Eastern person," Stachel said. "And after 9/11 it was very, very difficult for me, and so I concealed, and I missed so many special events with them."
Stachel then thanked the show's producers for being courageous and for "telling a small story about Arabs and Israelis getting along at a time where we need that more than ever."
6. The current cast of Dear Evan Hansen making the "In Memoriam" montage even more emotional than it usually is
The current Broadway cast of Dear Evan Hansen sang "You Will Be Found" as the "In Memoriam" montage played. It was a beautiful way to celebrate the legacies of those in the Broadway community who passed away this year.
7. Melody Herzfeld receiving the Excellence in Theatre Education Award
The award was created in 2015 by the Tony Awards and Carnegie Mellon University to recognize a theatre educator who has "demonstrated monumental impact on the lives of students and who embodies the highest standards of the profession."
Marjory Stoneman Douglas drama teacher Melody Herzfeld received the award for her work and her encouragement of students to express themselves through art after the Parkland tragedy. You can watch her acceptance speech here: 
8. The surprise performance from Parkland students
My favorite moment of the 72nd annual Tony Awards was by far the surprise performance from Marjory Stoneman Douglas students who sang "Seasons of Love" from Rent. Watch the performance yourself here and prepare to sob:
Please reload